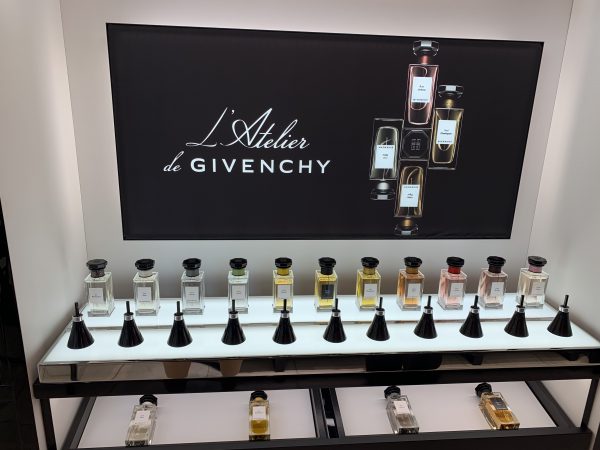 You might have noticed that Holt Renfrew stores across the country have been opening up new Givenchy counters. Previously only at other makeup stores, the Holt Renfrew Givenchy counters are a cut above what's been available. Namely, they've got the Atelier Givenchy fragrance line – these are a specially curated batch of scents that have very specific central notes. For example, the rose note in one of them will be the focus, but then surrounded by others that give it a unique character.
Of course, the makeup is the star of the show here, and there's plenty of spring makeup in pretty colours.  The glosses below are sheer, and layer with lipsticks to adjust the colour.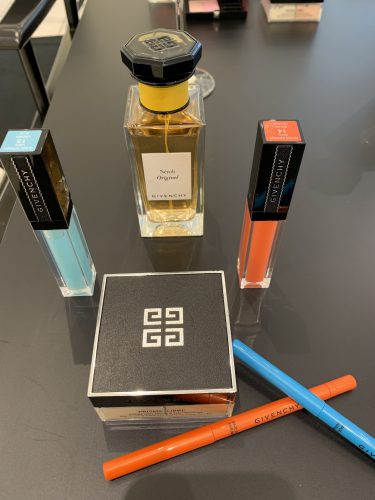 I had to get a picture of this pretty blush.  It actually goes on a little darker than it seems in the pan, and it worked well for my skin tone too.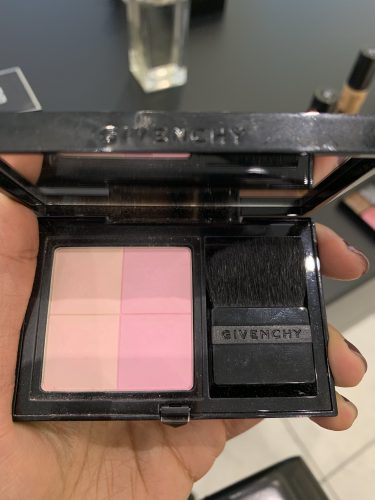 Of course, blingy glam makeup is my thing, and so I loved the Teint Couture Radiant Drops, the Matissime Velvet foundation and the gorge sparkly eyeshadow quad.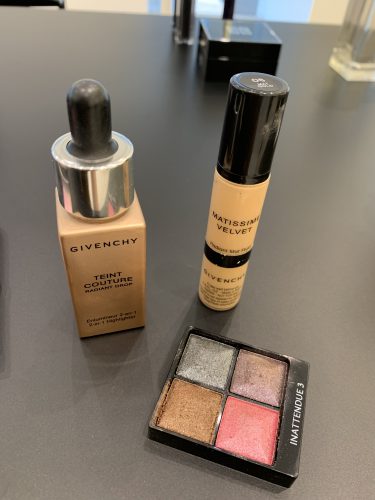 Here's my glam after.
You can find Givenchy at Holt Renfrew stores across Canada.