It's winter time, and I'm layering on the retinols and acids, so my skin is dry and needs extra hydration.  Even my kids, who normally have perfect skin, are feeling the dryness.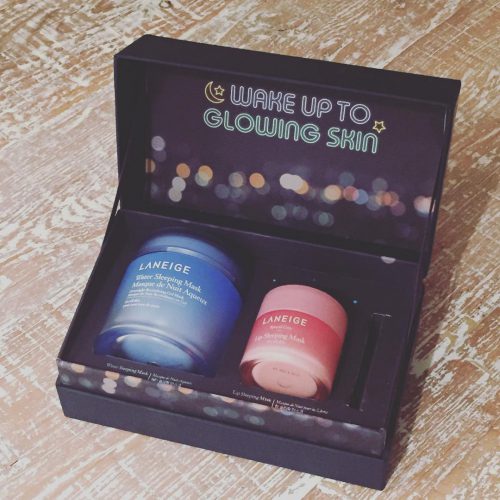 For my face, I'm using Laneige's Water Sleeping Mask ($32) which is filled with hyaluronic acid.  This Sleeping Mask is gel-like and watery so it absorbs into your skin easily and doesn't interfere with any of skincare you might have used before.  Although it says that it's a sleeping mask, I actually use it in the daytime too, before my sunscreen, and I'm finding that it's perfect because it's not so heavy.  
As much as I rely on the retinol to brighten my skin and get rid of discoloration, I've found that proper hydration really adds to the overall brightness of my complexion, probably because my skin is healthier overall.  
Laniege's Lip Mask ($24) is amazing. Pricy for a lip balm, but a jar will last you a while, and it works so well that it's worth it. It is hands down the best lip balm I've ever used, and it's the one I apply on my kids any time I can pin them down because it cures chapped lips so easily.  I also put it on a super high shelf so that they're not dipping their dirty fingers into it – it's that precious to me – I want them to use it but I don't want them to waste any.  
Sephora has a Good Night Kit ($13) so that you can try both of these night time masks before you invest in the full-sized versions.