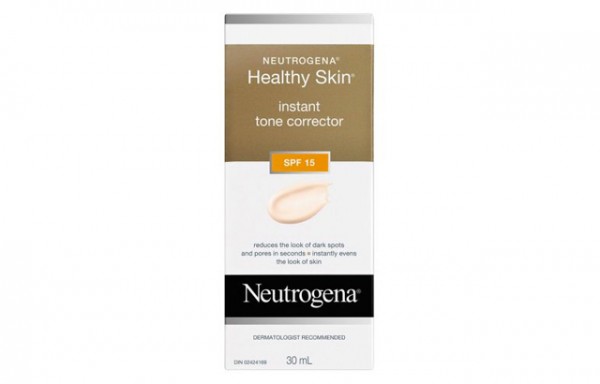 Ok, I'm going to be upfront and let you all know that there's no way I'm ditching my foundation this summer.  No-makeup makeup is for other people, but for me, I need my skin to look perfect at all times.
However….
There are definitely days when makeup is not going to be appropriate – a day at the pool or on the beach is not a time when anyone needs perfect foundation, and on those days I'll be wearing just Neutrogena's Healthy Skin Instant Tone Corrector SPF 15.  Shimmery but not glittery, this light-weight sunscreen/moisturizer gives skin just the right amount of optical blurring so that it looks a little more hydrated and toned on its own.
I wish this was SPF 100 so that I could get away with wearing it on a long day out and about, but it's not bad for those days that I'm going to be mostly in the shade, and I do layer it on top of my regular sunscreen.
It's also great worn under foundation and works a little like a colour correcting primer when you use it that way.
Pick it up at drugstores for about $17.