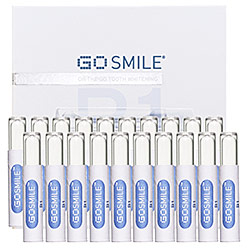 I just finished using the Go Smile B1 Tooth Whitening System and I have to say that it is by far the most easy to use tooth whitening system available on the market.
The system comes as a set of 20 ampules, and you use 2 a day. You rub the solution on your teeth and then let it rest for 20 minutes while it does its thing. 10 days later: whiter teeth!
If you're looking for a system that you can use easily and have had it with those strips, then just get this. I think you'll like it. Available online.