I love love love wearing a smoky eye, but with two little kids, I'm finding that I don't have the same amount of time that I used to have to stand in front of the mirror and work on my lining and contouring.  Especially on a week day.  Especially when I'm being watched by the said two kids, and I know that they're going to think that it's normal to spend that much time in front of the mirror.  Besides, the problem with a smoky eye is that it shows people how much time you've put into your look.  There's no way to be subtle about it, that's the point.  And sometimes I don't care, like when it's a special occasion.  On those days I like people to think that a makeup artist might have done my makeup, even though it's just me, but for most days, it's better to look effortlessly chic without really sacrificing the things you love. 
That's why my makeup look these days involves a really bright lip.  Yes, it draws attention to you but not in a way that says you've spent lots of time in front of the mirror.  Rather, it means that you care about how you look, and yes, you can pull off this colour. 
So after doing the foundation and contour and/or blush, I rim my eyes with eyeliner and then smudge it out with a brush so that it looks lived in.  My eyes are defined but not too much.  It's not as much work as a cat eye, and it also looks more casual. 
Then, I wait until I get out of the house and into the car, and that's when I do my bright lip.  I use a long-wearing matte lipstick because they last longer and wear to a beautiful stain instead of just coming right off.  They'll last through cups of coffee and lunch, after which you can just reapply a coat without even looking into a mirror as long as you stick mainly to the centre of your lip.  
The ones I love right now: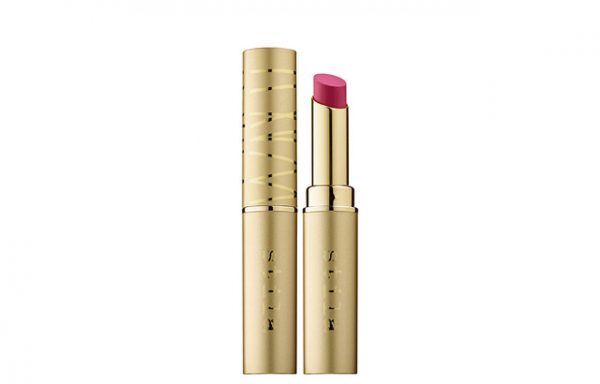 Stila Stay All Day Matte'ificient Lipstick in Soiree.  It's a bright fuchsia pink that adds just the right amount of brightness to your look.  It's slightly blue-based so it makes your teeth look whiter which is always a nice perk.  The name Stay All Day is slightly misleading, but this does stay for a good 6-8 hours with just a little wearing.  You'll notice it on your coffee cup, but that's ok, it'll also be on your lips too.  
My other favourite is the Nars Sarah Moon Matte lipstick in Rouge Improbable.  It's a berry based red that's quite bright, like a cherry red, and the formula is a dry matte that feels comfortable without being slick, so it does adhere to my lips and lasts quite a long time.  Again, I touch up after lunch, or at that point, I might just switch to a clear gloss and have more of a brighter lip going on.  
Also: Nars Fearless Red.  A tad more orangy and bright than the other two, this one seems to work so well too. Here's an image.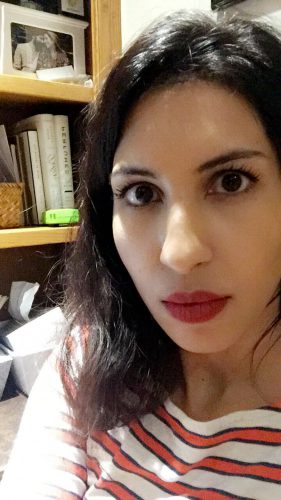 So that's my way look these days.  Appropriate for almost any situation: a night out, the grocery store, park, work, meetings, just maybe not for play dates.  
Also, here's the full lineup of the Nars x Sarah Moon Matte Lipsticks.  They're skinnier than a regular lipstick so that you can apply them more precisely and they go on super smoothly and pigmented but also dry which means that they kind of set on your lips and last a very long time.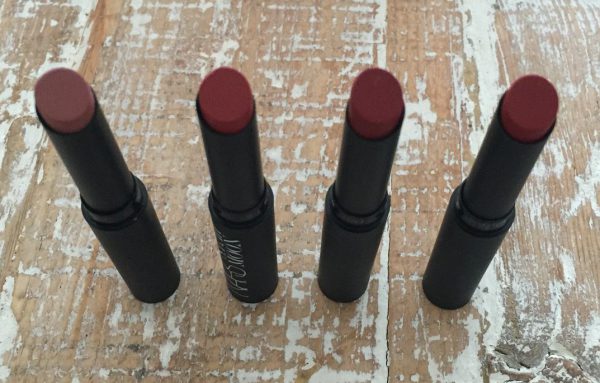 These came out in the winter, but they're still available online and at some stores, so if you're in the market for a good stay-put red, then these are good options in a variety of undertones.