Do you guys watch Undercover Boss?
Well, on the 21st of February, Brandi Hall, Directory of Communications for Lush North America was on the show and was the undercover boss.
I didn't watch the episode (no cable!), but I'm totally digging the limited edition massage bar, called Under the Covers, that Lush came out with to celebrate the episode.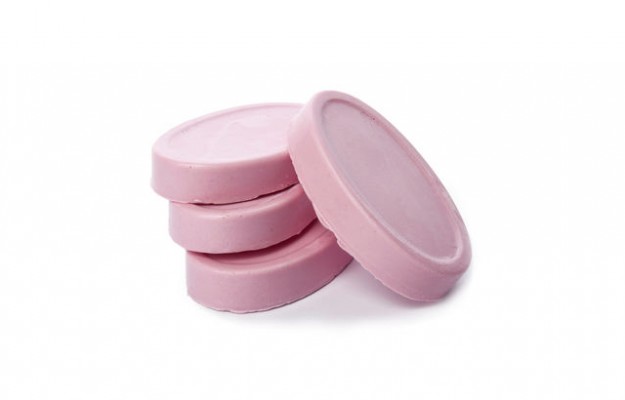 The generously-sized pink massage bar smells delicious (strawberries and cream), melts easily in your hands, and absorbs into your skin quickly.  Though you could use it for massaging, or as a daily moisturizer.  It also has a bit of shimmer in it and makes your skin look luminous.
Available for a limited time, this massage bar is $9.95.