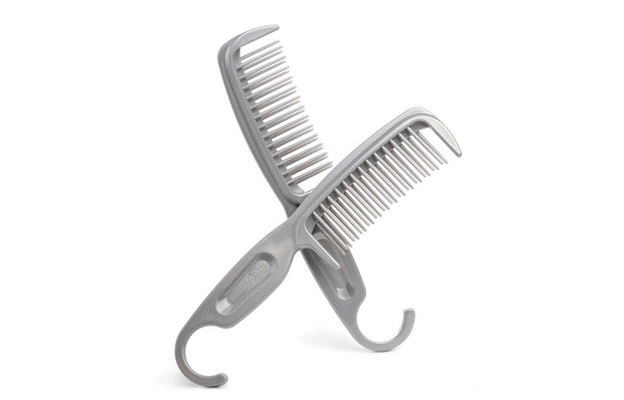 If there is a product out there that promises a quicker blow dry, I will give it a shot. My time is even more precious now that I've committed to a twice weekly shampoo.
The Goody QuikStyle Comb claims to remove 20 per cent of the water from your post-shower shower hair through a wicking blade and a staggered double row of teeth. Does it? Maybe. I used the wide tooth comb in the shower to distribute conditioner, after my shower before towel wrapping my hair and then just prior to blow drying to comb product through. My hair remained very wet throughout and I didn't manage to knock any time off my blow out. If 20 per cent of the water was removed, it's not a significant amount for me.
The comb hangs conveniently in the shower from a hook shaped end but I think I'll switch back to my Mason Pearson detangling comb.