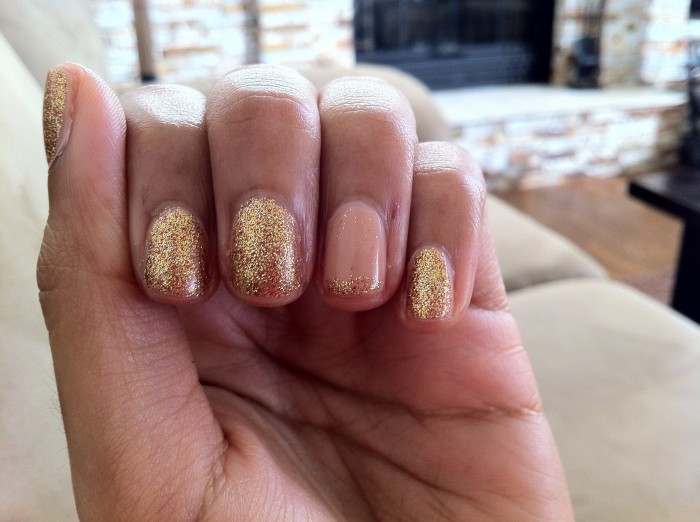 Here's a swatch of my Quo by Orly polish in Filthy Rich.  It is the gold glitter that I have been waiting for, and not anticipating that it is full coverage, I layered it over Dior Safari Beige which is the same colour as my natural nails.
The polish is high-pigment and so pretty.  Check out the swatch, don't you agree?
This is just one of the many colours available and there will be lots more as the seasons change.  The polishes cost $10 each, which is more than your local drugstore brand, but less than an OPI polish in Canada.
I am impressed with the lasting power of the polish and the pretty colour!
Pick up this and other Quo products at your local Shoppers Drug Mart.