I am feeling greys and taupes these days, so I decided to wear Gosh's Miss Grey for my manicure this week. Miss Grey is a very neutral grey colour – kind of the colour of a dark rain cloud or the road. There is no shimmer in the colour and it is a shiny cream.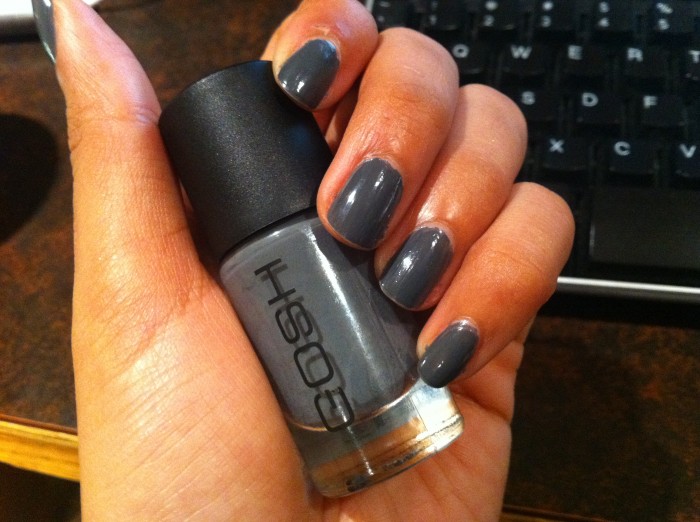 The problem that I had was with the formula. The colour went on super streaky on first coat, and only after 3 coats did it look presentable. Each coat went on better than the last, but in the end, this polish needs work to look flawless. It had me missing OPI's lovely smooth formula.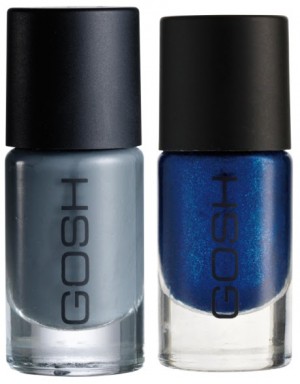 Miss Grey is a nice enough colour, but I don't think it looks great on me. I am going to cover it with glitter to give it some extra oomph.
Gosh cosmetics are from Denmark, and are now sold at Shoppers Drug Mart.  This polish was part of the winter collection and retails for $7.  For that price, I could buy Zoya which is a niche brand, but Gosh is going to be easier to get hold of, so it might be fun to play around with some of their colours!