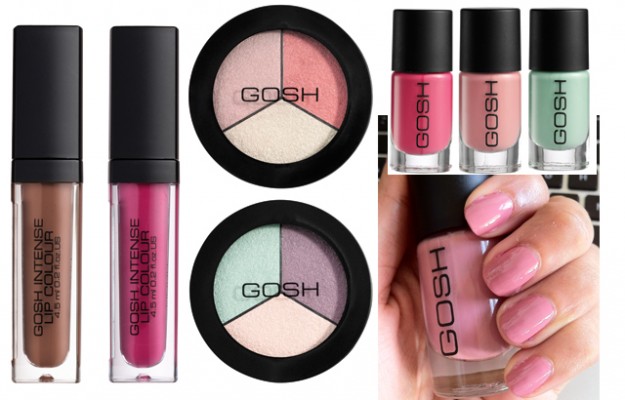 My favourite drugstore brand, Gosh, has a to-die-for Spring 2012 collection. I love the nail lacquers ($7) the best – they are highly pigmented creams. My fav is Raw Rose (the colour I'm wearing in the picture above). Drizzle is the green and right on the money for spring, while the peach Blissful is a pretty neutral. The eyeshadow trios wear nice and sheer and are totally wearable.
The Intense Lip Colours ($15) are Innocent and First Kiss. The eyeshadow trios ($17) are Love At First Sight (above), and Spring Passion.
Pick up the collection at Shoppers Drug Mart.