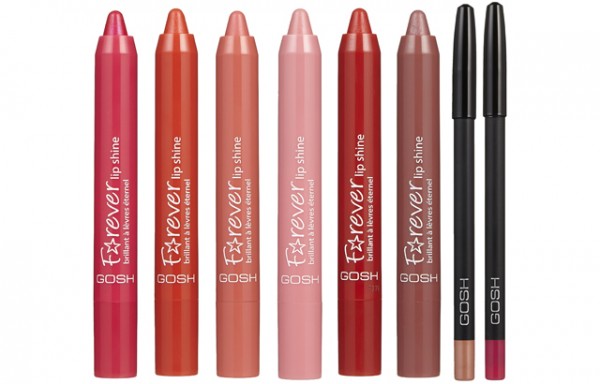 We love Gosh's Spring 2015 collection for one main reason: the formulas are all amazing. 
This spring's collection for eyes and lips has options that are long-wearing and stay put through anything.
You have to check out their Forever Lip Shines ($15).  They are glossy, slick, lip sticks that have a stain quality.  So when the shiny moisturizing coat wears off, you're left with a stain of colour still on your lips, and it stays for a lot longer than a normal lipstick would. 
The collection also has two shades of the Velvet Touch Waterproof Eyeliner ($12) and Velvet Touch Waterproof Lipliner ($10).  Both are formulated to go on smooth and stay on for a long time.  Despite being waterproof, they do come off fairly easily with facial cleanser at the end of the day.  
Check out Gosh at Shoppers Drug Mart locations.