I'm a huge fan of lines that are #madeinCanada.  From what I've seen, they're often focussed on efficacy and sourcing local ingredients, and it's better for your community no matter where you are to use products that support the local economy. Graydon Skincare is one of those brands.  Not only do they believe in sourcing ingredients locally, but they're also interested in creating products that are plant-based – they believe that what goes on you goes in you – not something that I'm sure of, but I do believe in quality products sourced locally.  You vote with your dollars, and when you choose to spend more money on a niche brand, you're saying that you support the values of a small business and that can be important.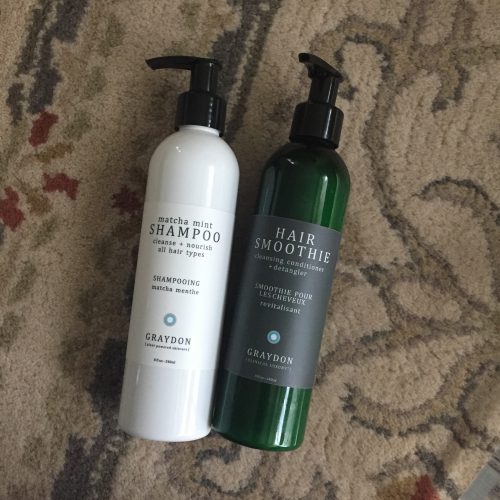 I've recently tried their Matcha Mint shampoo, and wow, the scent alone reminds me of my favourite green tea latte.  Created with a blend of matcha, chia seed extract, hemp oil, and sunflower seed extract, this shampoo lathers but is gentle on your hair.  It also has cacao seed butter, and oat kernel oil, but is missing any silicones so while your hair will be clean and fresh, it won't be weighed down by anything more.  
Pick it up online for $12, or click here to find a stockist near you.