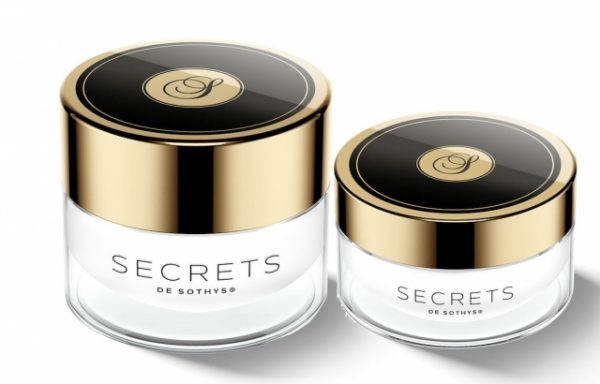 As much as I don't want to hear about new year's resolutions or commit to them, I like the idea of paring down makeup in 2019.  I don't think I'm into foundation this year, and I'd rather be more natural. I mean, natural with lashes and lipstick. Not completely without anything.
So this year, I'm focusing on skincare and treatments, and more grown-up skincare.  I mean, I've been into skincare for a long time anyway, and this is just an extension of that.  What do you think, are you on board?
Sothys Paris has a new line of anti-aging skincare called Secrets de Sothys.  With serum, a lip cream, and a face cream, the hero product has to be the face cream and its amazing scent which reminds me of frankincense.  It's rich and mature, instead of being light and airy the way that most skincare with scent can be.
The cream itself is rich but it absorbs into your skin easily leaving it visibly plumped.  It's the best thing to use on dry or very dry skin because it leaves your skin so soft and smooth.  I've been using retinol at night, and I like to apply this in the morning before my sunscreen. I find that it absorbs quickly while I get dressed, and then I can follow up with SPF which just seems to glide on. The line has also been found to make a difference on wrinkle depth, fine lines, and pigmentation.  It is formulated with glycerine and shea butter, so it's a serious moisturizer.
Pick it up at spas where Sothys products are found.