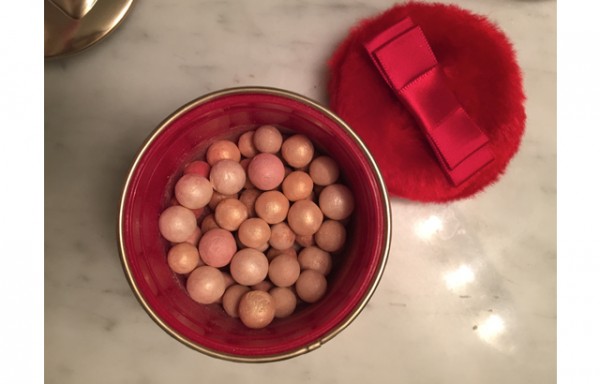 Guerlain's holiday collection is super pretty and definitely one that puts one in a festive mood… and with lovely textures and versatile colours, it's one that's going to last you even when the holiday season is over.
I couldn't help but get super excited about the Meteorites Perles D'Etoiles ($67) which is a pretty gold-tinted highlighter. If you've ever used the Guerlain Meteorites Perles before, you'll know that they are very shimmery and super sheer. That means that although you can use them all over your face, the effect will be so shimmery that it won't necessarily be flattering in all lights. My suggestion is to use this as a highlighter instead or as an eyeshadow (albeit a very sheer one).
The real gem, however, is the Petrouchka Eye and Blush palette ($95).
The inside contains a 4 shadow palette which is a blend of golds and taupes that look festive and are easy to wear.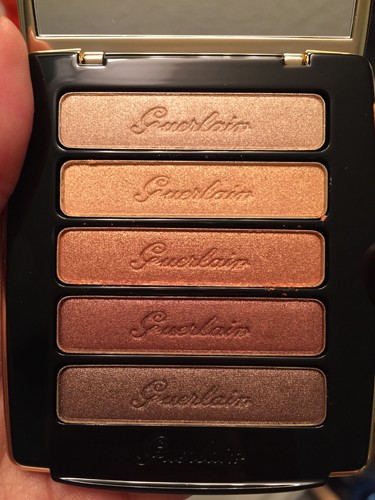 There's also a collection of four blushes that range in colours so they can be used for highlighting and contouring.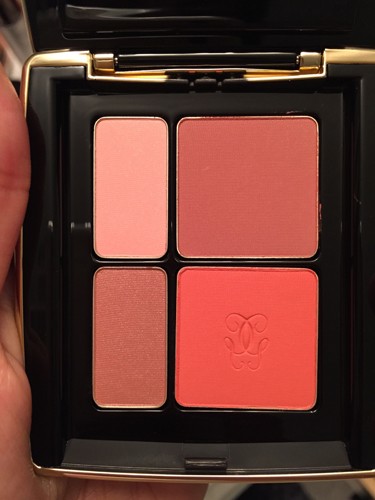 The palette does cost a lot (for a palette) but it goes the distance.  The shadows are creamy and super pigmented, while the blushes are blendable and easy to use.
If I were traveling with this, I'd use my own brushes because the ones included are on the small side, but the palette does work in a pinch.
Pick up the entire collection (it also includes some gold nail polishes, and red lipstick and gloss) at the Guerlain counter near you.