I don't know which Estee Lauder products Gwyneth uses on her skin, but my goodness I gotta get me some, so that I can look like her when I'm her age.  I mean seriously, celebs usually look fresh-faced, but she's the only one that doesn't have to cake makeup on to keep looking this way.  Trust me – I have looked at close-ups of lots of celebrities, and there are very few that look this great.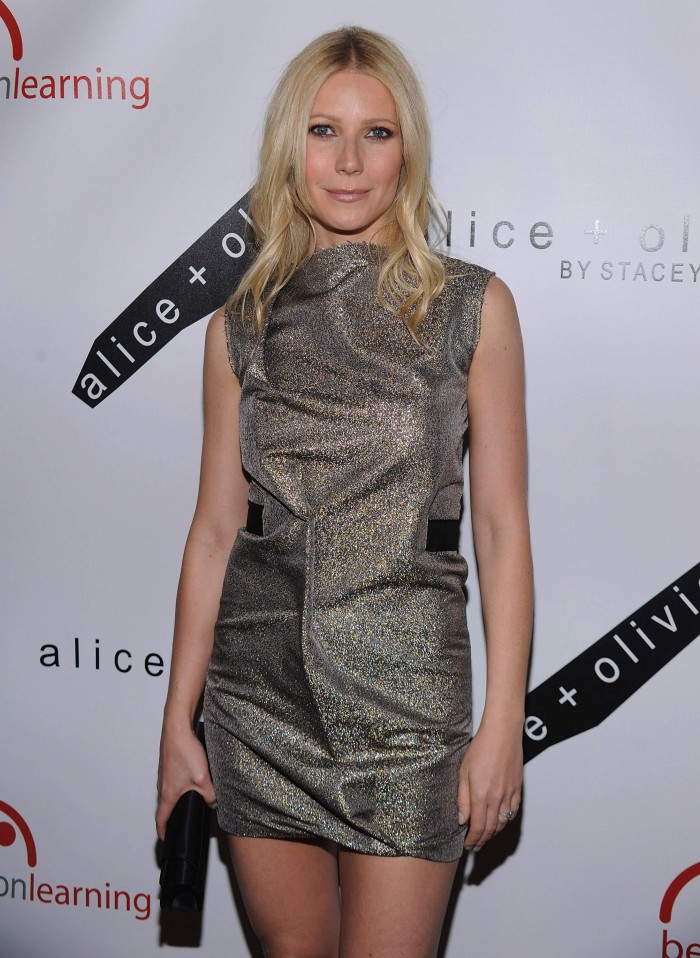 It might also have to do with all that yoga, exercise, and healthy eating that she does.
I am loving the minimalist makeup, and the hip yet glam dress. Seriously, I want this!  I think it's pretty much the perfect summer outfit, and I love that it's gold and silver so that you can wear whatever colour jewellery you want with it.