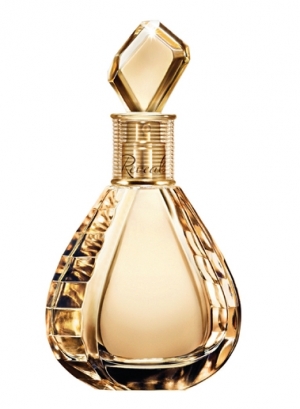 This March, Halle Berry launches her third fragrance, called Reveal.
The scent is a woody floral. To tell you the truth, I had had it with celebrity scents, but I found this to be a pleasant surprise. I like how it smells and find myself reaching for it day after day.
The notes are mimosa, peach, honeydew melon, red berries / plumeria flower, iris blossom and neroli petals / vetiver, cashmere woods and skin musk.
The scent of mimosa and peach in the opening lead you to think that this is a fruity scent, but actually the drydown is so nice and rich that overall I would not call this a fruity fragrance. I really like the scent of the woods and musk together in the drydown but the vetiver keeps it really fresh and almost powdery.
I haven't been moved in the past little while by many scents, but this is definitely speaking to me and it's a surprisingly sophisticated scent for one that was created by a celebrity. Perhaps it's time that they start making scents that more closely resemble the high end stuff they probably wear themselves.
And if you're wondering what I mean about the price: 30 ml is $35.  Available at drug stores across Canada.