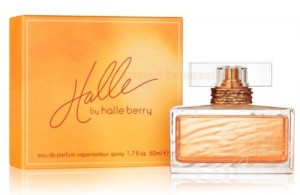 Halle Berry has a new scent, and the copy on it, like on most celebrity scents says that from a young age, she always wanted to create her own perfume and would mix different perfumes together to create something completely original, so she came out with her own perfume in 2009.
The funny thing about Berry's scent is that it's not really all that original.  You don't smell it and think well, this is new.  You think, this reminds me of…
Regardless, the scent is nice.  It's an oriental with a real citrusy note to it.  Because of that, it's easy to wear and really reminds me of a trip to Hawaii – there's warmth and freshness in it that meld very nicely together.
Available online.