Today's my birthday! What did I get for my birthday, you ask?
For the past few years, every year around my birthday I get a new perfume. I don't know how it started or why, but I like the concept of every year having a particular scent associated with it.

It all started when I got Ralph Lauren Blue a couple of years ago. Some think that this fragrance smells very "average" and label it decidedly "department store" (not a good thing, I am to understand), but I love the jasmine note in it. It's fresh and light and not at all intimidating or overpowering. Blue is a very wearable scent and I got a lot of compliments on it so I consider it a winner. I think that it just worked really well with my body chemistry.
Last year I got Narciso Rodriguez For Her. It's a decidedly more mature fragrance and can be overpowering if you apply more than two sprays (and even that's toeing the line). With heavy musk notes, this fragrance definitely isn't for everyone but I love it nonetheless. It's a distinctive fragrance and the type of scent that you could recognize anywhere. Because this scent is so warm it's definitely one to wear in the winter. I've worn it in the summer before, and though I like how it smells, the sweetness in it really comes out and starts to get slightly cloying.
In 2007, my choice is Jo Malone's Pomegranate Noir . This is another distinctive choice. Unfortunately Jo Malone only makes colognes rather than parfums or eau de toilettes, so the staying power of most of her scents is minimal. That said, Pomegranate Noir probably has the most lasting power and I can wear it for at least 6 hours without reapplying it. The "noir" part of this cologne is what makes it stands out. Though the top notes are tartly fruity, the scent dies down to a leathery woody smokiness that's so unusual. The scent is perfect for April – a dark and rainy time peppered with reminders of the sunshine soon to come.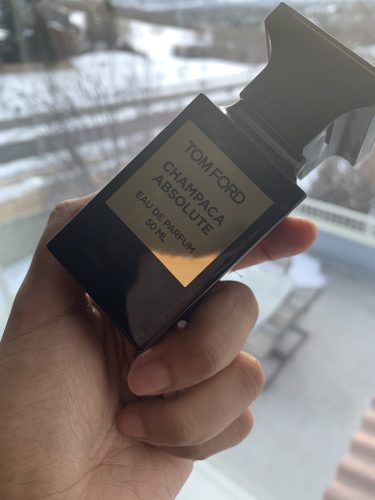 8 years ago, I got Tom Ford Champaca.
This year, I'm not sure which perfume I'm going to get.