It seems like this Spring, Harper's Bazaar can't think about anything other than Alice in Wonderland.  The US version features Demi Moore as its cover girl and the inside photo shoot features her as being too big for her surroundings.  Predictably, this is the "age" issue – expect talk of looking good at any age, admitting your age, etc. etc.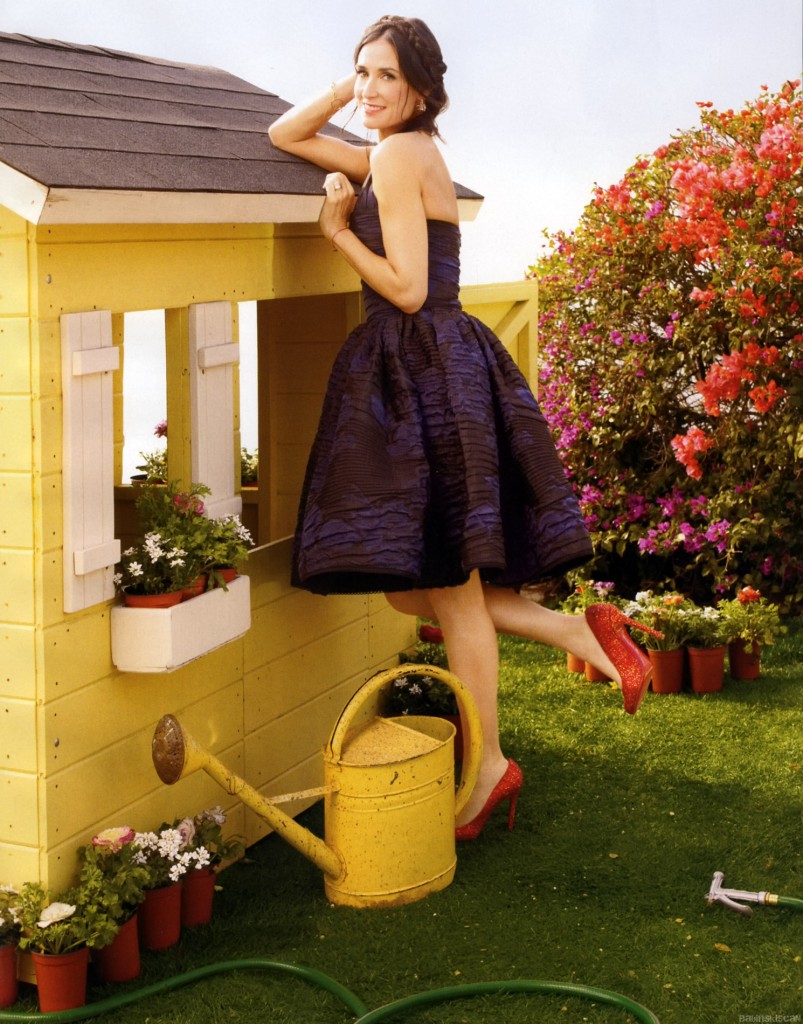 The Russia version of the mag, sees Chloe Sevigny as cover model and the photo shoot inside is much much better because Chloe can do darkness in a way that Demi c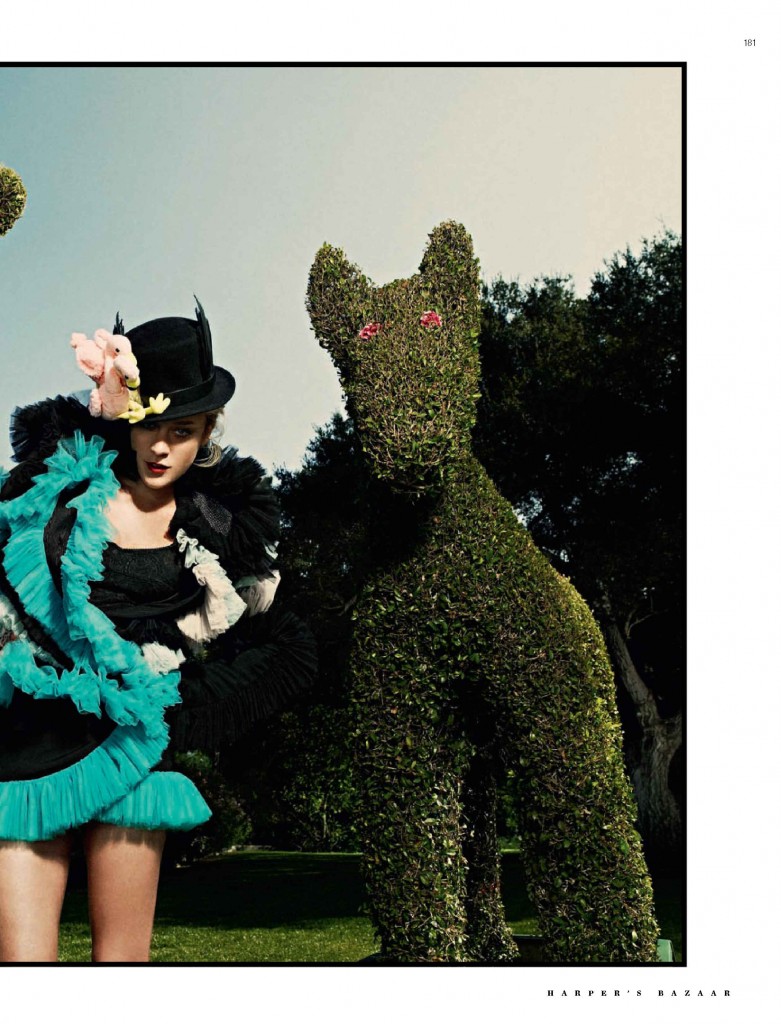 an't.
Lets not forget that it wasn't fun for Alice to be stuck in Wonderland – there was creepiness around her and at the bottom of it all was the feeling that things were just too much out of control – the Russia version of the shoot has darkness (not just hedges and too big chairs), and it's a more interesting (if not original) spread.