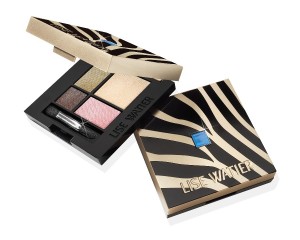 Spring collections can be hit or miss. They can either be too vibrant or too soft to be of any use to a girl that wants to vary her makeup routine.
This spring Lise Watier has a collection out called Savanna Dream. The product you have to check out is the Savanna Dream eyeshadow quartet. It's got a great mixture of flattering pink and khaki beige shades that will work with a variety of skin tones. What I love is that the colours are ones that I wouldn't have thought of to put together and they're different but subtly so.
As always Lise Watier products are available here in Canada only.