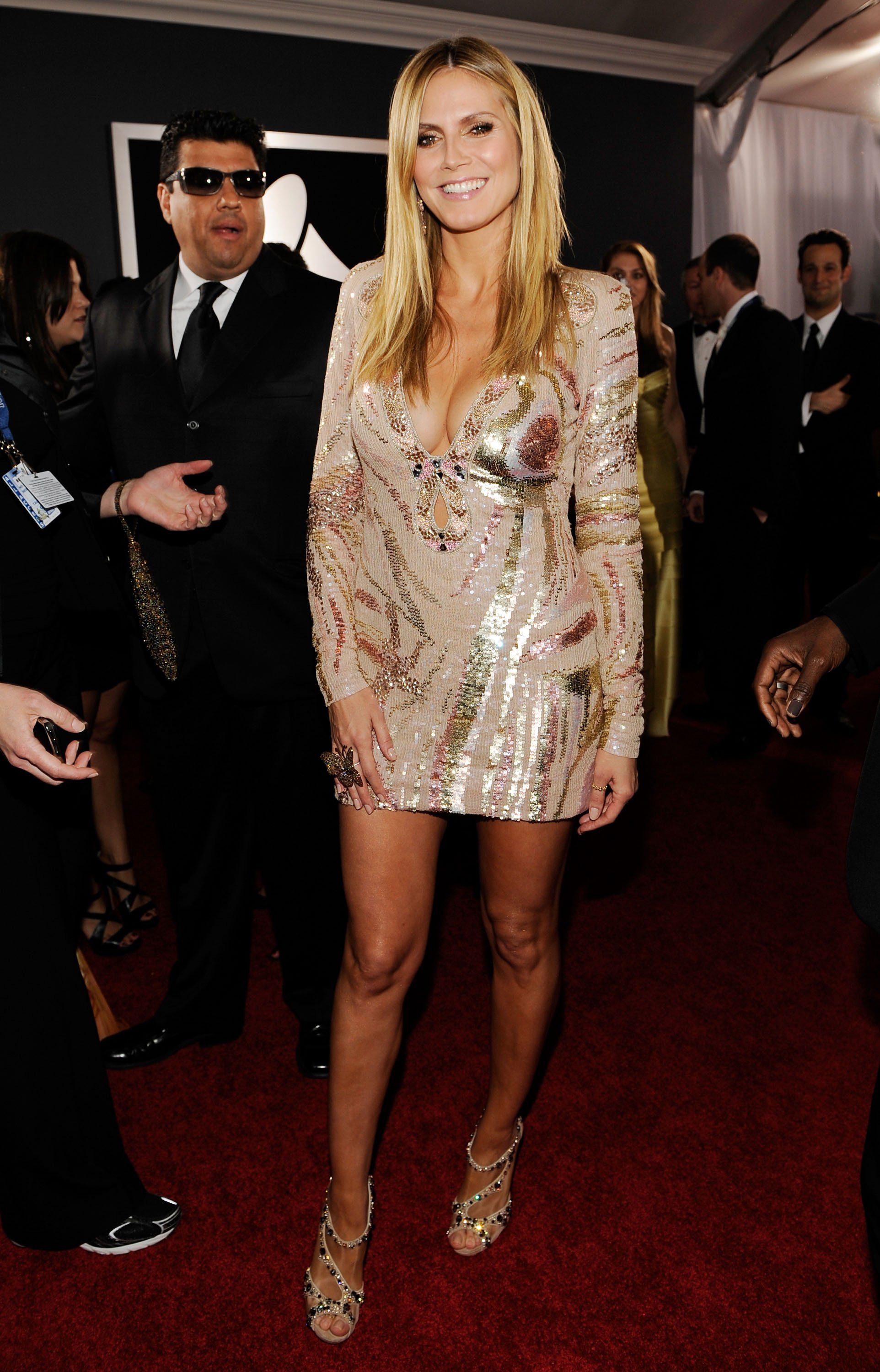 Is anyone else's eye strangely drawn to Heidi Klum's wrinkles right by her eyes?  I mean, she is smiling, and she obviously smiles with her eyes, but I find it really strange that I can't see wrinkles anywhere else but I can see them near her eyes.
Oh well.  As long as her makeup isn't creasing (and it doesn't seem to be) it's all good.
Love the classically neutral lipstick and the bit of gold eyeshadow.