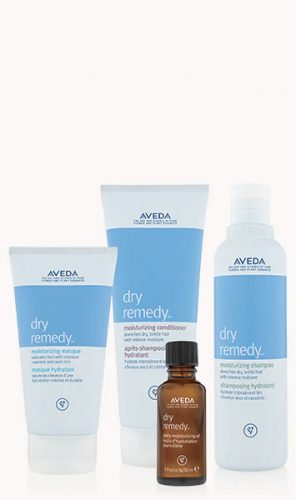 Because I live in a dry climate, and because I guess I do wash my hair a wee bit too often, I'm always on the lookout for the next best moisturizing shampoo and conditioner line, and my latest love is Aveda's Dry Remedy Shampoo and Masque.
They are both infused with Buriti Nut oil that nourishes your hair during wash and afterwards.
The masque is remarkable, and it actually does work, but the shampoo is pretty awesome too.  You just need a tiny bit to get a head full of lather, so you're not dousing your hair in shampoo.  Both products are rich and creamy and smell lovely as all Aveda products do!
$32 for Conditioner, $40 for the masque, and $32 for the Shampoo.