Have you guys heard of @MujiCanada?  It's a Japanese store that claims to sell no brand things – except they are all Muji brand.  There's one in Yorkdale Mall in Toronto and when I went this summer, I prepared to stock up on the essentials.  It was kind of like Ikea.  The Ikea in Calgary is so far from my house that I always go prepared to stock up.  And the concept is like Ikea too.  Cheap but not that cheap.  Quality that's not luxury but better than what you would find at your local Walmart.
They've got it all. This includes everything from clothes, to notebooks, pens, towels, and pots and pans.  And of course, there are bathroom essentials like cleansing oils, lotions, diffusers, and then these huge cotton pads.  I got the ones that aren't bleached white, so the beige colour that you see is the original colour of the cotton that these are made out of.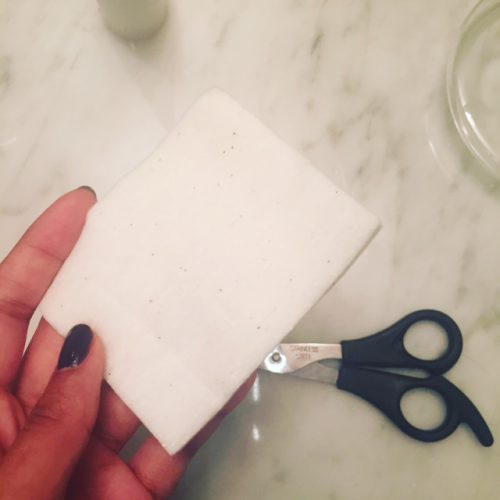 They are fluffy, plush, and totally luxurious.  They're soft on the skin because there's no quilting on the cotton pads.
The only problem is that they're so huge, especially if you're just using them for toner.
So I cut mine into quarters or halves and then use them.
Have you used these before?  The next time I buy cotton pads, I'm going to stick to my Joe Fresh ones since they're the right size.