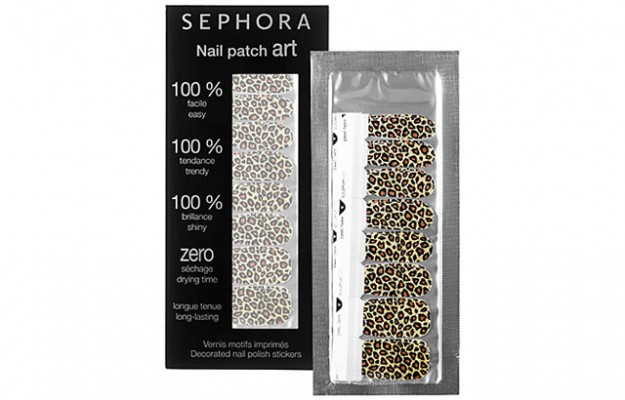 I'm finally on board with nail polish strips and what won me over was Sephora Brand Nail Patch Art ($14), which were actually easier to apply and had a more flawless finish than the OPI Pure Lacquer Nail Apps ($14.95).
Check out the Sephora mani in Leopard Rocks.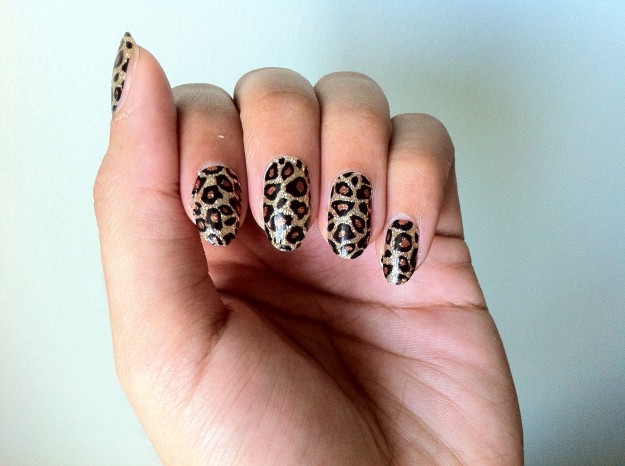 And compare it to OPI's version which just didn't look as flawless. I was happy with the application when I used them, but in comparison to the Sephora version, the manicure just doesn't look as clean.
The cost difference is marginal, but Sephora's is head and shoulders above the competition because they actually make their nail polish stickers in sizes small enough to match my nail size!  If you have wider nails they'll fit you too, but I like that Sephora errs on the side of a slim nail.
With all the extra filing I usually have to do, it takes me about 30 minutes to apply nail polish stickers, but I had Sephora's on in under 15 and they looked flawless to boot.  I used Leopard Rocks (which might be the tackiest design out there), and everyone that saw them loved them.