Take a look at a couple of products from YSL's Holiday Collection. I might have been bored, except that the colours are perfection and really work together.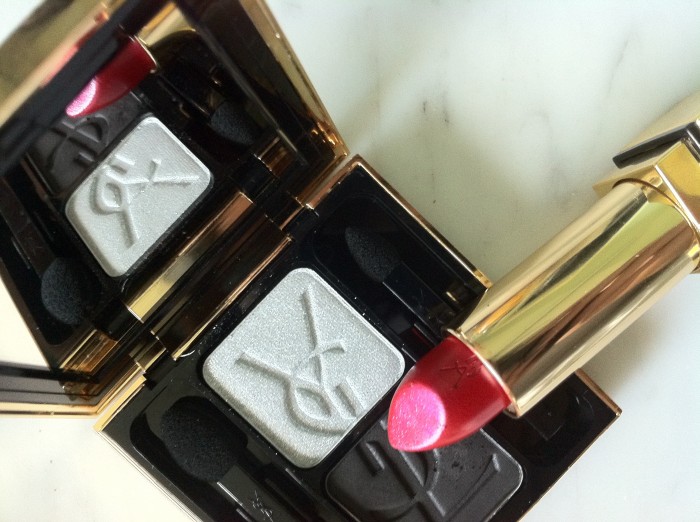 The duo shown is No. 41 and has Silver Moire and Flannel Black ($52). The silver is sheer and just glimmers on the eyelid. The black is dense and like charcoal. It is easy to use as an eyeliner and works so well. Used wet it is long-lasting, and used dry it just gentle enhances the eye.
The lipstick is No. 40 which is a shimmery berry red ($34). It is surprisingly forgiving because of the shimmer.
If you invest in one item: go for the shadow duo, which also comes in gold (No. 39). The silver is unlike anything else already in my makeup drawer. Available at Murale and select Bay stores.