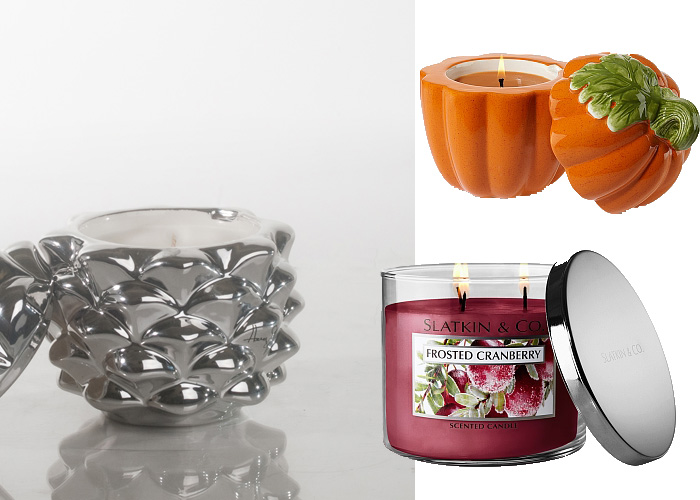 One of my favourite things during the holidays is dressing up the house to look pretty and inviting.
To that end, my entire family and I are obsessed with the holiday editions of Slatkin and Co. candles sold at Bath and Body Works.  They not only smell amazing, but they're in containers that look fantastic in your dining room or on your mantel!
My favourites are the Pumpkin candle which smells like pumpkin pie, the Pinecone candle, and the Frosted Cranberry candle (which kind of smells like cranberry candy).
As far as home decor go, these scents are also affordable.  The 1 wick, 4 oz Frosted Cranberry candle is $9.50, and the 5.5 oz Pumpkin candle is $16.50.
The jars are also reusable – put candy or mint in them when the candle is done burning.  Just pop the jar into the freezer and then you can easily pop out any remaining wax.  I put the jar in the dishwasher to get it really clean, and then use it to store things in.