I'm not done my Christmas shopping yet.  I know.  And literally, I've been out shopping a couple of times this weekend and barely got anything done.  If you're in a jam like me, try gifting products that you know people already use.  For example, every time I go stay with my sister I see her using Morroccanoil products, and I dip into them while I'm there.  I mean, I know that she'd do the same with me, but when I saw this gift set from Morroccanoil, I knew that it would be perfect for her.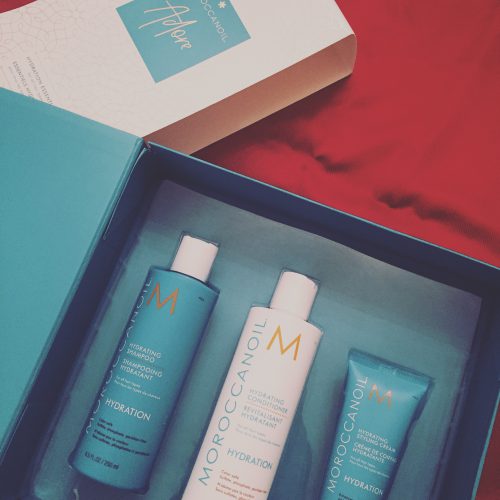 The shampoo and conditioner are full-sized and it comes with a Hydrating Styling Cream.  The entire set is just $51.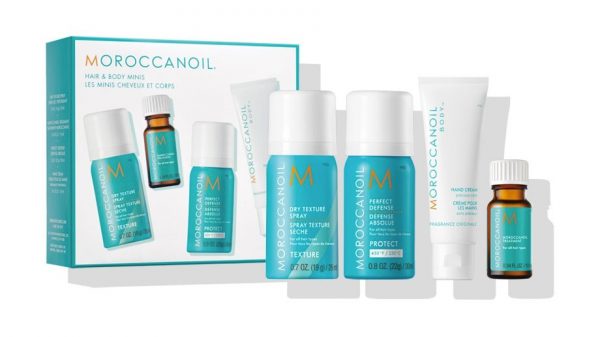 I also love this minis gift set – it has a mini dry shampoo, mini hand cream, a mini Moroccanoil treatment, and a mini heat defense spray. These would be perfect for a vacation, and the entire set is just $25.
I kind of also love this Love is in the Hair gift set, which also has a shampoo, conditioner and Moroccanoil treatment but it comes with a cosmetic bag too, which is kind of a luxe touch – and it's just $53.
So if you're stuck like me then head into a salon or spa and pick up a gift set.  They're easy to find, and easy to pack.