I am turning into a CND fan and I really think that it's going to be a nail polish brand to watch for.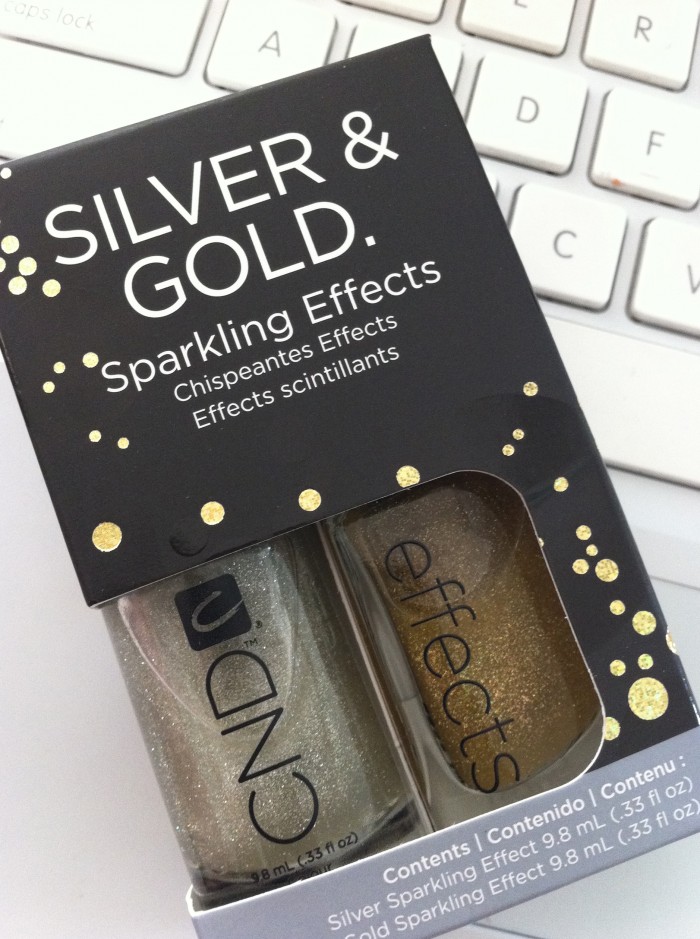 Check out what they have for the holidays: a kit of silver and gold glitter polish that you can wear on its own or on top of other polish colours.  The kit comes with a full size (9.8 mL) or Silver Sparkling Effect and Gold Sparkling Effect polishes.
Check out my swatches below.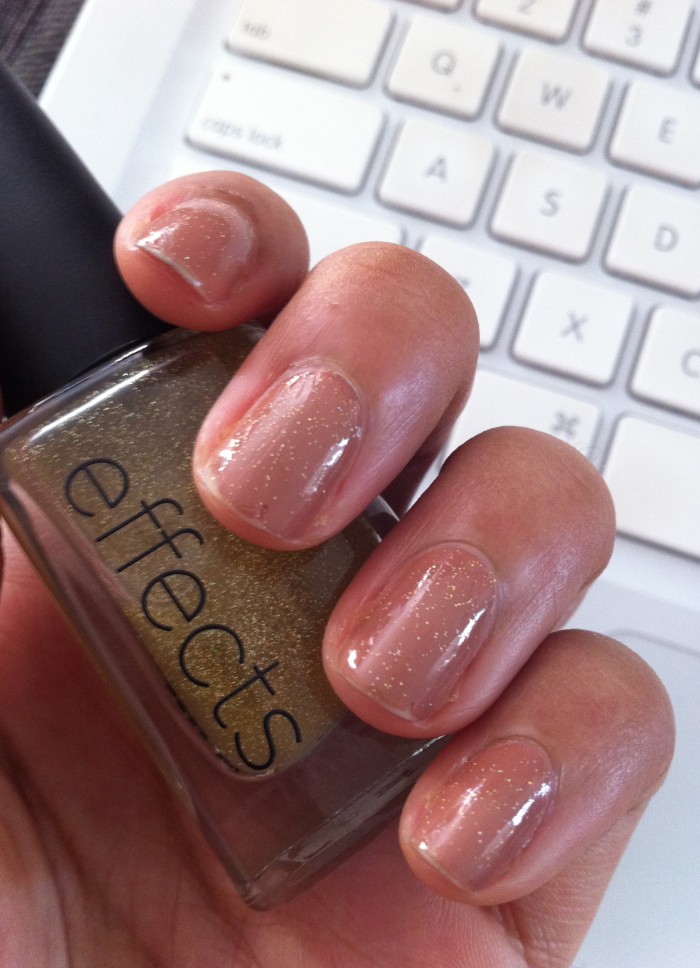 I used the Gold Glitter (#570) on top of OPI's Barefoot in Barcelona that I was already wearing on my nails.  One coat was so-so…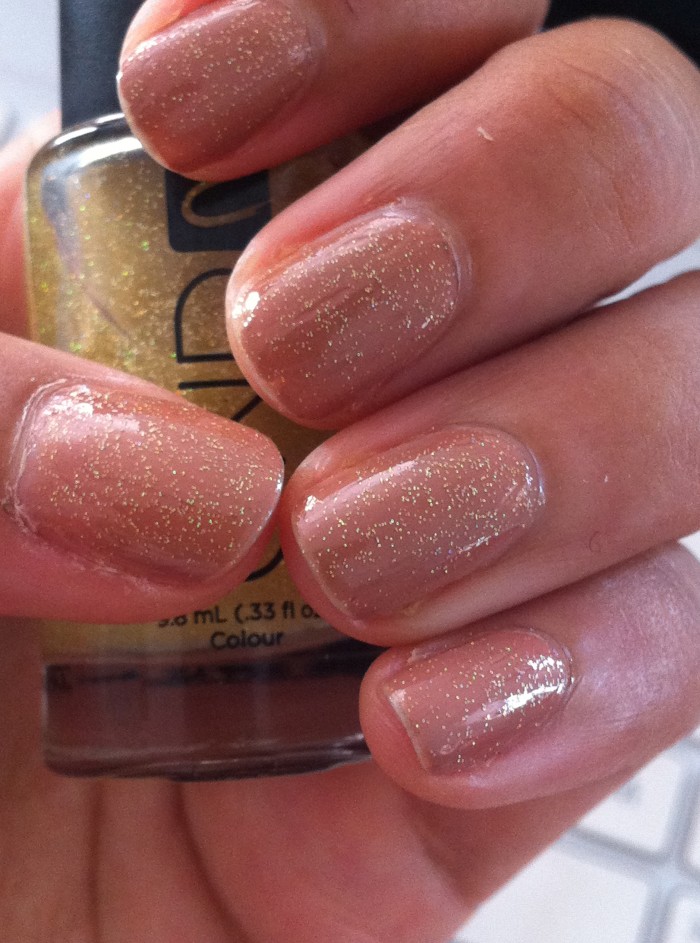 but 2 coats make the polish look better than it did before, and both colours dry to a clear finish.  The polishes won't give you bling bling nails, but they can easily take your regular polish to the next level.
I always order CND products from Spaboutique.ca because I do have a hard time finding them locally.