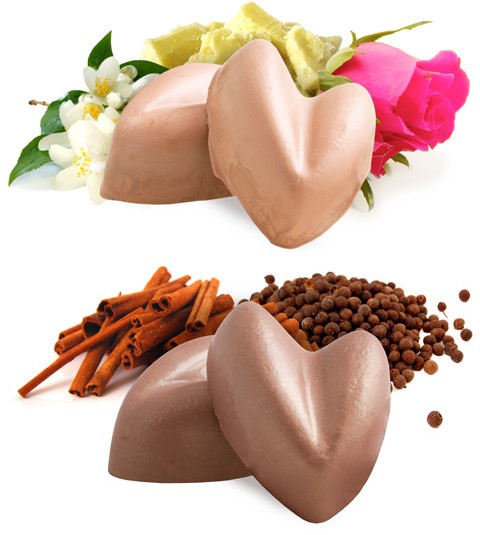 It's the beginning of November and for me and many others that means that the holiday parties are beginning.  I must say that the holidays are my absolute favourite part of the year.  I just love that it's family time and that everyone's festive, and it's an excuse to receive and give… cookies!
All that aside, my friends know that I'm in love with body tints and shimmer, and so I'm sharing what I'm using these days to get my own famous glow.
It's the darker colour of Lush Stockings (called Black Stockings).  The Silk Stockings are solid body massage bars that have a hint of tint and lots of shimmer in them.  They can conceal minor skin blemishes, and provide light-reflecting shimmer to make your legs look toned and at their best.
I apply this absolutely everywhere that I can because why not have my arms and shoulders look toned and perfect too?
This comes in 2 colours.  Silk Stockings is the lighter of the 2 and is more of a pink colour while Black Stockings is darker and has a copper colour to it.  Both can be used on any skin tone, and I found that the shimmer and colour in these is quite a bit, so apply a little bit at a time and blend really well!
Sadly, because these are made out of oily blends, neither colour is smudge proof or transfer resistant so keep that in mind!  You probably don't want to sit on white furniture while you're wearing these.
However, for parties where you're mostly going to be standing, these are beyond perfect and do the job really well.  They're also easier to apply than a traditional lotion and I like that there's a tint so that your skintone looks very even.
Purchase at your local Lush store.