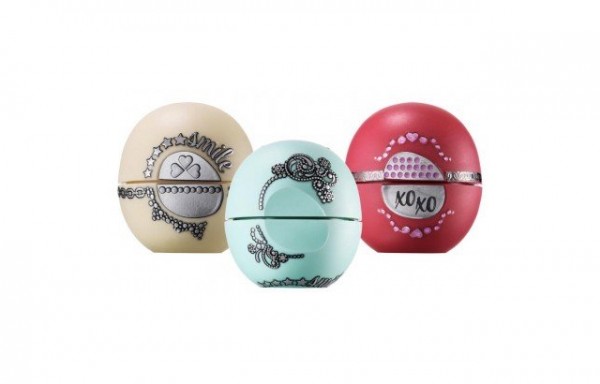 I know that many of you are fans of the eos lip balms, but they're definitely not the cheapest ones around.  Their Holiday pack is a wonderful way to stock up on your favourites and it's great value.  While one lip balm can sometimes cost $6 (depending on where you find it), this pack of three is retailing for $10.
The Holiday Pack contains three flavours: Sweet Mint, Pomegranate Raspberry, and a limited edition flavour Vanilla Bean.  The Vanilla Bean flavour, like all eos flavours is light and slightly sweet.  It's totally inoffensive and easy to wear.
The Holiday Pack also comes with lots of stickers so you can make your eos lip balms look pretty!  It's what makes the holiday packaging extra special and perfect for gift-giving.
Like all the eos lip balms, these are packed with Vitamin E and Shea butter and leave lips smooth and hydrated without being overly shiny.  They are also 100% natural and organic (which is why I let my kids use them!)
Pick it up at Indigo, Walmart, or Well.ca.