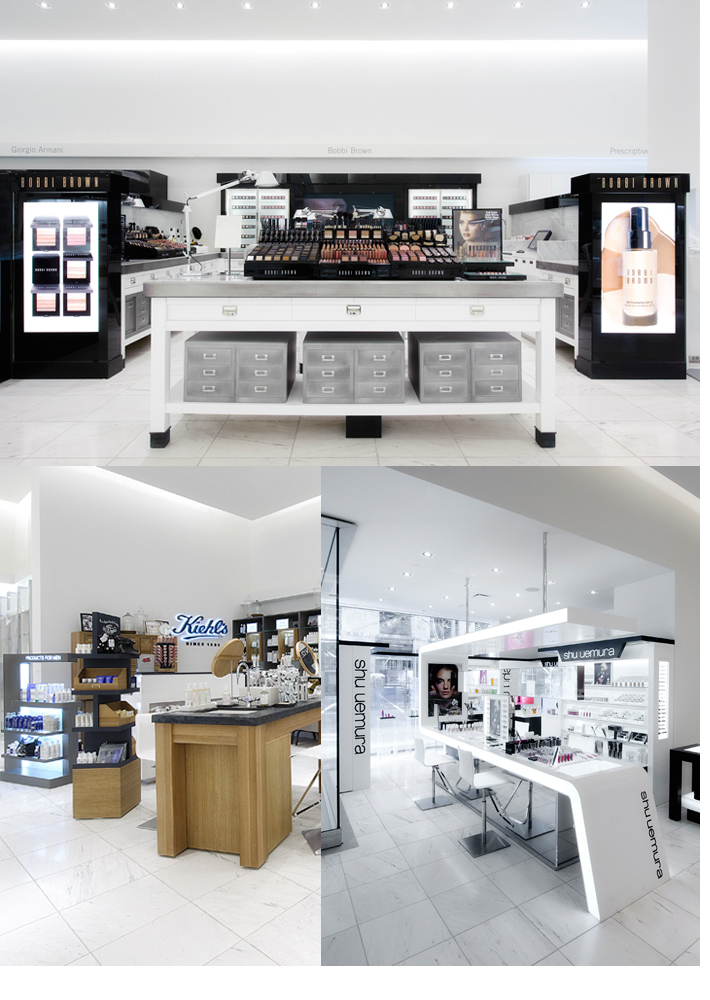 You can't even begin to imagine how excited I am right now – I just went to the new Holt Renfrew store here in Calgary and let me tell you that it is an absolutely beautiful store.
If you've been to the Vancouver Holt Renfrew, you'll know what I'm talking about because it's a lot like that store.  The store is spacious with lots of outside natural light.  There are skylights, and boutiques that are spread out with lots of room for people to walk about and really have an amazing time shopping.
There's 151, 000 square feet of space and three floors, shoes, and handbags.  The 4 personal shopping suites are huge – they have adjustable lighting so that you can shop for any occasion and know how you're going to be looking when you make your entrance.
I think that the best thing about the store is that there are going to be brands available that previously were impossible to find here in Calgary.  Hermes has its own boutique within the store, and you can get everything from ties, and jewellery, to actual tableware and items for your home.  I, for one, must own a couple of Hermes plates for display.  There is also going to be a whole entire Thomas Pink section so that you can get the perfect shirt for work or play!  Finally, you can pick up Bird by Juicy!  It's a new line  that's supposed to be more sophisticated than the regular Juicy collection.
Another plus?  The shoe area is on the main floor and of course features the best brands there are – Lanvin, Louboutin, and YSL are front and centre – there's something for everyone!
Of course, the image you see above is just 3 of their beauty lines and if you ever went to the old Calgary store (or even any of the Toronto stores!) you can see that the Bobbi Brown counter is huge!  The Kiehl's section was previously non-existent, and we finally have our very own Shu Uemura Tokyo Lash Bar (they put on the lashes for you, gratis)!
Today the store officially opens: go, shop, and be fabulous with the help of the store.