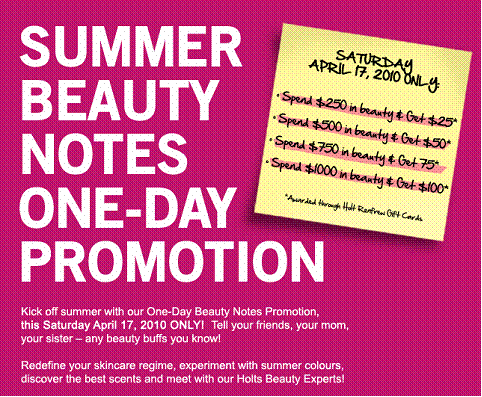 Promotions like this don't come often, and I know that I'm going to park myself in a Bobbi Brown chair and get myself a makeover. I know that I'm not going to spend $1000, but this is a fantastic time to treat yourself to something you've been wanting to buy for yourself for a while.
Invest in some good skincare, a Creed perfume, or some new foundation for spring.
Hit up your local Holt Renfrew, and treat yourself to something!