This here's a powder foundation that changes the rules.
While most powder foundations go on light when dry and heavier when wet, Make Up For Ever's new Pro Finish Multi-Use Powder Foundation does just the opposite.
It's a light powder that goes on heavier when used dry (especially when it's applied with the accompanying sponge), but when you wet the sponge and apply it, it goes on like a sheer tinted moisturizer!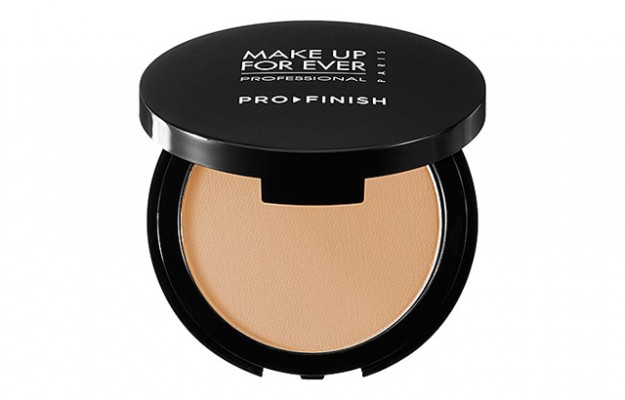 The reason I'm calling the the holy grail of foundation? Let me tell you the reasons:
Firstly, the colour selection is just awesome. I found a complete match which means no foundation lines at all.
Secondly, when used dry even though you're getting heavier coverage, there's no caking. The foundation looks pretty natural.
Thirdly, you can play with the coverage. Though I really liked the look when I used the foundation wet, I also found it pretty easy to apply with a big fluffy powder brush and got light coverage even though I was using it dry.
Fourth, this foundation lasts on your skin a really long time whether you use it wet or dry. It's actually really impressive.
Fifth, it works for almost any kind of skin. If you have oily skin, you'll see that the powder version does a great job at absorbing oil, while the wet version is great for those who have dry skin.
If you're looking for a good foundation, give this one a try. It rivals anything by MAC, and the colour selection is actually better!
Available at Sephora stores for $42.