I think that it's so cool that Shoppers Drug Mart is now carrying the Honest Beauty line of skincare products, since there are some things that I have been wanting to try.
This Honest Beauty Hydrogel Cream has been great for my combination skin because it's not too rich.  The formulation is top-notch.  There's a mix of glycerine, squalane oil, and Hyaluronic acid which all blend together to give you a hit of moisture retaining ingredients, and something that will seal them all in (the squalane oil).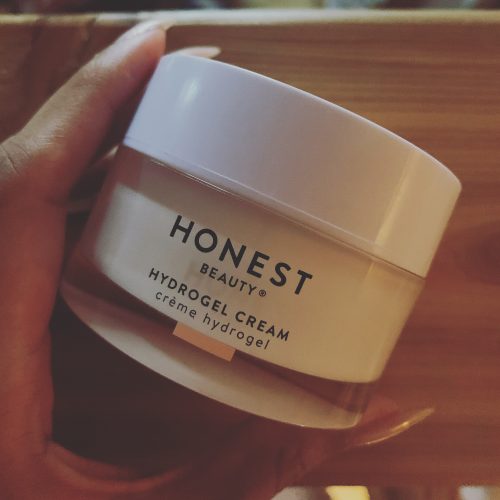 This Honest Beauty Hydrogel Cream has definitely been one of the more nice, elegant moisturizers I've tried this summer.  It feels more like a traditional cream than a moisturizer, and just leaves your skin feeling soft and smooth.
Find it at Shoppers Drug Mart. $29.99.