The MET Gala is more important than the Oscars when it comes to fashion, because it's open to absolutely everyone not just the big name actors. A-listers including models and designers come to the gala, and it's a time that designers can show off their designs in person. You better dress to impress, and so it's interesting to see what different versions of that look like.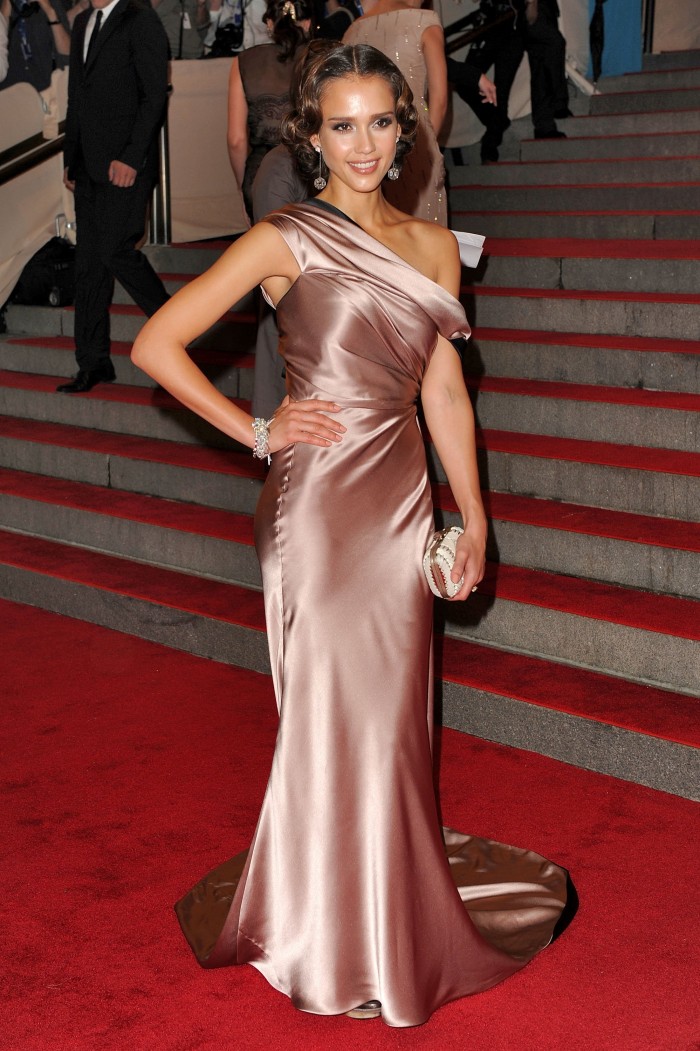 I don't know why Jessica Alba can't get a consistent makeup look. Sometimes she looks fab, and other times, not so much. This time, I really don't like her makeup at the MET Gala. The dress is pretty, but the makeup looks too powdery and deliberately muted.
You can see the look up close if you click on the image.
What do you think of this look?