When I first tried this @hourglassmakeup pencil eyeliner, I thought it was the best thing ever, and 4 years later, I'm still on board. The Hourglass 1.5mm Mechanical Gel Eyeliner is a gel formula automatic pencil that's super thin.  The gel formula means that it glides on to your eyelid without tugging, and then sets and doesn't budge.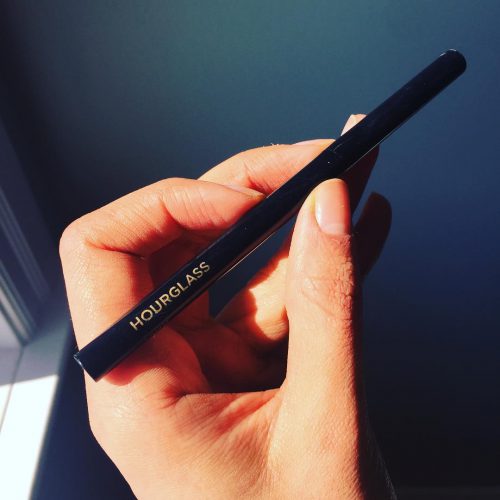 When this first came out it was available in just the black, but now the liner is available in bronze, grey, navy and brown too.  I love that there are more options, but the black is my favourite.
Because it's a pencil and not actually a liquid, the line you get is carbon black – super dark with no fading or streaking.  Because it's so thin, it's the perfect liner to use to tightline the eyes, or it's even better on top of liquid liner so that it's darker and stays put.  
Really, if you want to see its magic, check out this picture from Instagram.  That perfect cat eye is with a grey liquid liner pen, and this black Hourglass liner on top and it doesn't get better than that. 
You can get 1 for $21 or 3 for $55.  I would get the 3… it's the best deal and you won't have to worry about running out like I did.