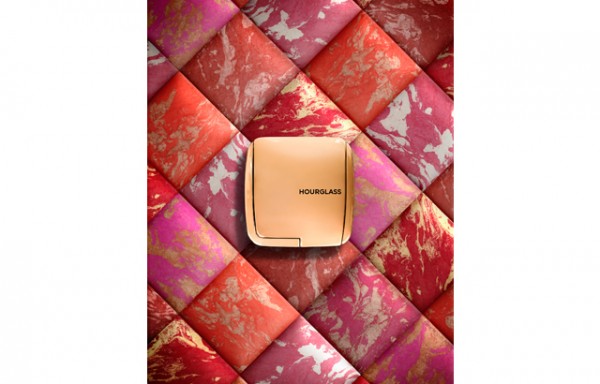 …sooo every single makeup fan has been raving about this blush, and I'm here to tell you that it really is as amazing as people say it is.
Now, mineral/baked blushes aren't new. Anyone remember Laura Gellar whose product used to be at Sephora? She basically had tons of these mineral-type products, and very year MAC comes out with a few Mineralize lines that are based on this concept: shimmery mineral powder running rivers through decently pigmented blush.
Hourglass's Ambient Lighting Blush takes this to the next level, because my loves, there is no shimmer in these blushes! If you've checked out the Ambient Lighting Powder then you know that it's a setting powder with a touch of velvety shine (not shimmer or glitter) that's tinted to reflect light. The Ambient Lighting Powder runs through a very finely-milled blush in the Ambient Lighting Blush.
The end result is a blush that is pigmented but extremely easy to blend so that it looks natural on the skin. Actually, you can end up with a professional look without much work because these blushes blend so easily.
I've heard people say that because of the Ambient Lighting Powder, the blushes aren't that pigmented, and I haven't found that to be true. I have Luminous Flush in the blush, and it's plenty pigmented. It shows up as a bright pink on my skin and I only dip my brush into the pan once. I think the pigmentation depends entirely on your skin-tone and what other makeup you're wearing. If you do lots of contour or you enjoy wearing bronzer, then you might need to apply more product.
The colours available are:
Radiant Magenta
A golden fuchsia blush combined with Radiant Light for a summer glow.
Mood Exposure
A soft plum blush fused with Mood Light to brighten the complexion.
Diffused Heat
A vibrant poppy blush combined with Diffused Light for a subtle halo effect.
Ethereal Glow
A cool pink blush fused with Ethereal Light for a moonlit luminosity.
Dim Infusion
A subdued coral blush fused with Dim Light to add warmth.
Luminous Flush
A champagne rose blush fused with Luminous Light to evoke a candlelit glimmer.
You can find Hourglass cosmetics at Sephora stores. $41.