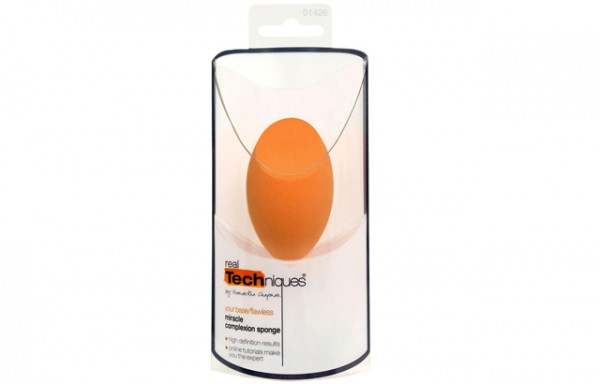 I just got this Real Techniques Miracle Complexion Sponge – basically a variation of the popular Beauty Blender, which itself is a variation of the original latex sponges that people used to apply makeup with.
I use it damp to apply foundation, but my one pet peeve is that sponges just absorb so much foundation that it seems like a waste to use them. Application is easy and the resulting complexion is flawless but I truly feel that I get great results with my fingers or a traditional makeup brush.
But these sponges are now everywhere and that clearly means that people are buying them. So I have to ask: how do you apply your foundation and why do you use that technique?