Matte skin – it doesn't matter whether it's "in" or not, that'll be the one thing that someone with oily skin (ie, ME) will always want.  Yes, glowing skin looks healthy, but it's not cute when your makeup slides off your face, and you feel that you look messy.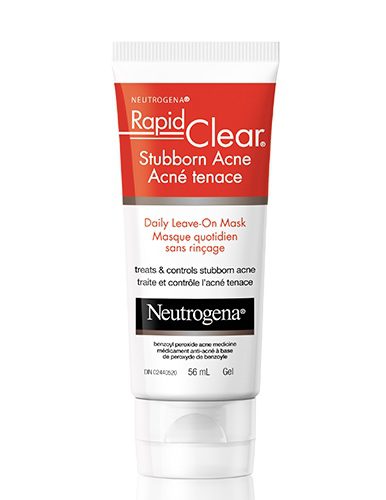 So I've discovered that Neutrogena's Rapid Clear Daily Leave On Mask is actually really drying to my skin, thanks to the benzoyl peroxide in it.  The benzoyl peroxide helps get rid of your acne, but if you've ever used it, you know that it can make your skin dry too – enough that when I use it morning and night, I need a serious moisturizer to go with it. 
But, I've also discovered that the Daily Leave On Mask makes a perfect primer without drying my skin.  So here's how I use it:
I use my regular skincare – serum and sunscreen these days – and then I put this mask on top so it's not directly against my skin but it's still mattifying.  I apply foundation on top, and voila!  Throughout the day, it just stays on and doesn't get greasy, because the Neutrogena mask seems to absorb or prevent all grease.  It's actually kind of magical, and definitely something I would use on a special occasion so that my skin doesn't photograph oily.  
Anybody else have a good trick for keeping oily skin looking fresh?