I mean, ya gotta look good for conference calls and Facetime right?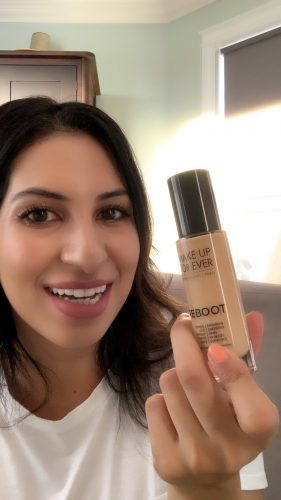 Also, I'm still using sunscreen every day because my house is pretty sunny and I want to come out of this with better skin, not worst.
A huge thank you to Makeup For Ever for gifting me this foundation and sending it in the colour that I requested. It makes it so much easier to review products when brands send makeup in your colour – it's not always possible but at least they try.
This is the Reboot foundation in the colour Y365. It's the perfect medium with golden undertones.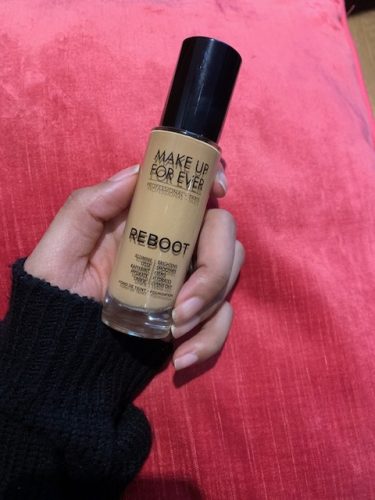 What I love about this foundation is that it goes on like a light lotion, and moisturizes your skin while making it look nice and healthy.  I've got oily skin so I don't always go for the moisturizing foundations but this is making my skin look so good that it's hard to avoid.
The only thing I don't like is that there's no spf in this foundation so I'm using my own spf underneath it.  These days it's Indeed Labs spf 30, although in the video I used Neutrogena Hydroboost.  You could use whatever you have, to be honest.  You could even use one that's mineral because the foundation will cover up even the slightest white cast that's in the foundation.
I finished off with Essence mascara, which I've reviewed here. I also used this Dior palette for the shimmer eyeshadow and for filling in my brows.  But now I'm using something a little different which I'll share with you soon.
How is everyone else doing during Covid 19?  Are you getting better at your makeup or are you giving it up for now?