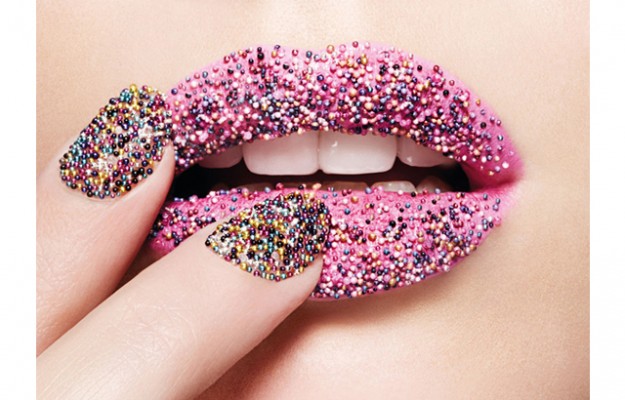 The success of my Dior Polka Dot Manicure has me searching for inspiration for new fun manis. The key, though, is that it has to be easy to do and long-wearing.
One that I've wanted to try for a while is Ciate's Caviar Manicure that was created for a magazine shoot. Ciate's Caviar manicure definitely seems easy, but I don't know how long it would last. It would be worth the effort for a really special occasion.
I haven't tried this year, but you can get the Caviar Manicure Kit from Sephora, and try this for yourself. The ends result is breath-taking!
Check out the how-to video that I found: