I have a few beauty obsessions – longer lashes, exfoliation, the annoying new line creeping up on my forehead… but my main beauty obsession is a strong, full brow.  If you, like me, came of age in the 90s you probably unwittingly messed with your brows too. (Thanks for nothing, Kate Moss and Drew Barrymore.) I've been trying to grow mine back ever since. Looking at photos of Cara Delevingne recently, I realized that a darker brow is another route to a fuller look. Yes, Cara's brows are actually crazy full but tinting a shade or two darker than your natural hair colour can help give you a brow that appears thicker.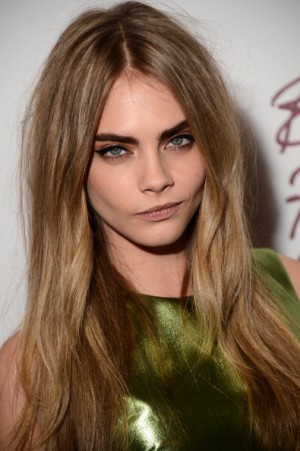 Enter my new at-home trick for a bolder brow: Just For Men Mustache and Beard. Serious. I read this mention on xojane.com almost a year ago and finally just got around to trying it. Once I got past the package "don't use on lashes or brows" warning (and do be cautious), I discovered that the product is ideal for brows for several reasons. The formula was created to penetrate coarse facial hair and the packaging is designed for multiple uses. It's super easy to use –just mix a bit of creamy developer and gel colour in the plastic tray and brush onto brows for five minutes. The applicator brush is a designed for a larger area of facial hair so I'd recommend using a disposable mascara wand for a more precise application. I also kept q-tips on hand for any little slip-ups.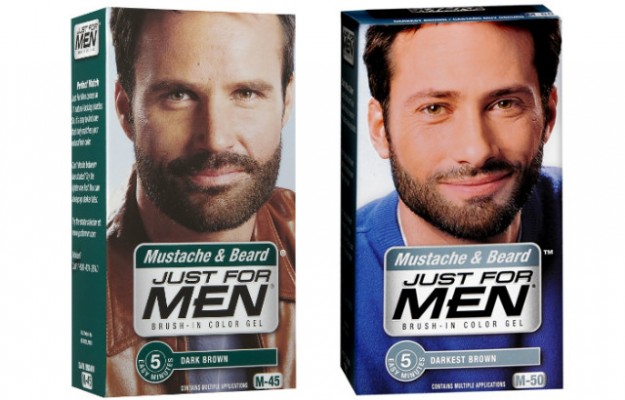 My hair colour is medium brown so I went one shade up with Just For Men dark brown. The result was a polished brow that actually looks fuller! The colour will fade out in a few weeks but I plan to tint monthly. If you want a bolder brow but are nervous about tinting at home, you could also ask your salon colourist to do it at your next appointment.
Have you ever tinted your brows at home or at a salon? What else have you tried for fuller brows?