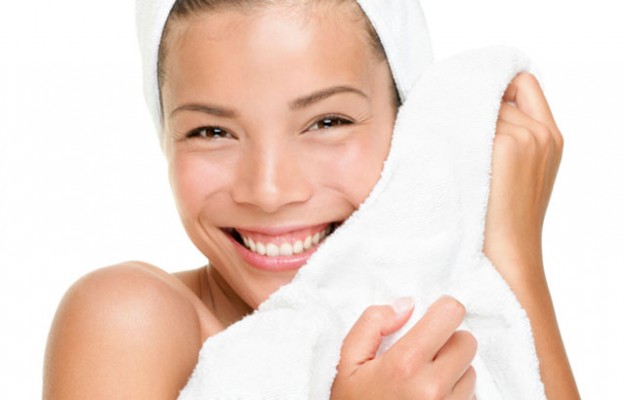 Every September we look forward to updating our wardrobes but how much thought do we put into our seasonal skincare routine? Kristen Ma, co-founder of Pure + Simple and author of Beauty, Pure and Simple, takes an Ayurvedic approach to beauty and recommends a skincare overhaul in response to the change in season. "Our bodies have a relationship with the world that surrounds us," she says. "Climate, environmental stressors and the energy of people around us play an important role in proper skin and body care."
I asked Kristen for her tips on getting a gorgeous complexion through the cooler season.
1. Go Heavy. Move towards heavier skincare products for fall. As the weather becomes cooler and drier, you should balance your skin and body by using more nourishing formulas. Go for a richer moisturizer and switch your cleanser to a milk formula. Looking beyond product, Kristen also suggests incorporating warming, moist foods into your fall diet.
2. Indulge in Oil. Kristen recommends face oil for everyone – even oily skin types. Select an oil based on your skin. Sensitive skin benefits from anti-inflammatory coconut or camellia oils. Drier complexions should look to heavier, nourishing sesame or avocado oils. Oily skin types benefit from sebum-balancing hazelnut or jojoba.
3. Get Circulating. Kristen's top beauty tip for fall? Rev up your circulation. "Proper blood flow rejuvenates our skin, detoxifies and oxygenates our cells, and is important for anti-aging," she says. Cooler weather can impede circulation and constrict blood vessels so it's important to promote blood flow at this time of year. Applying a face oil can increase circulation and subtly warm your skin. Also look for skincare ingredients such as seaweed/algae, ginger root, ginseng and lemon oil.
Pure + Simple skincare is available online. For more Ayurvedic-inspired beauty insights from Kristen, follow her on twitter @holisticvanity.
What products are you introducing into your fall skincare routine?