Huda Beauty has a brand new foundation out and although I'm not a huge fan, I thought I would check it out to see what's the latest and greatest out there.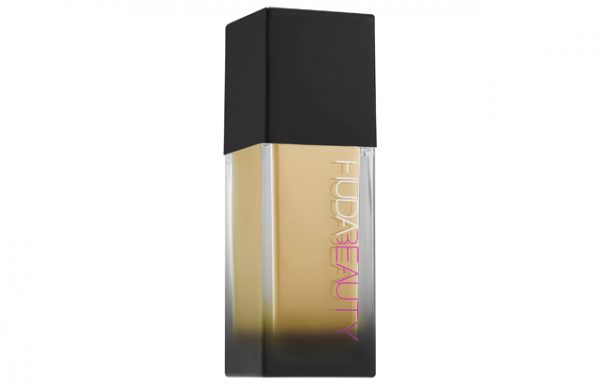 The colour selection available is amazing and true to skin tones.  I was impressed by the golden and neutral undertones available in some of the colours, and they were better than what I've found from many other brands. Out of the two shades of foundation I tried, both were really good and seemed to give me natural-looking coverage.  One was so good that it was completely imperceptible on my skin.
My colour was 240 Baklava.
This is a thick medium-to-full coverage foundation with natural satin-looking coverage.  It's great for concealing just about anything.
Personally, I prefer a most natural-looking and feeling foundation, but if you're in the market for full coverage and need to find colours that suit your skin tone, then check this one out!
$54 at Sephora.