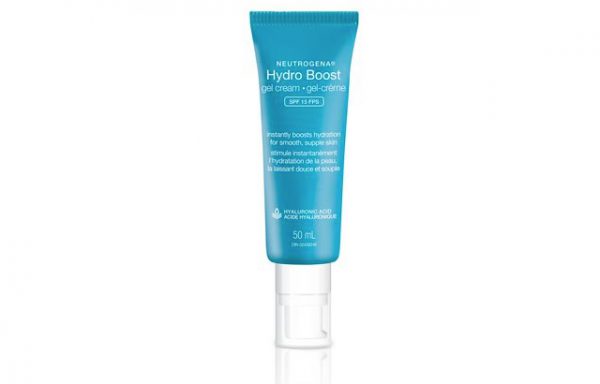 I really love Neutrogena's Hydro Boost moisturizers because they're light and absorb quickly, and so I've added their latest Hydro Boost Gel Cream with SPF 15 into my skincare regimen.  Normally, I prefer formulas that have more than spf 15, but I'm not minding using this one right now because it hydrates so well.  Literally, this is the lightest sunscreen-containing moisturizer I have ever used, and of course, it doesn't leave a whitish cast on your skin because it's so light.  
The key is in the hyaluronic acid which boosts moisture in the skin but without being heavy.  It feels like water going on but the hydration lasts and lasts. 
1 pump on my face and one on my neck and I'm good to go.  I ever layer it on to my hands so that I'm protected during the day.  And extra bonus?  It's so light that it absorbs quickly and because it's not at all greasy, it works rather well under makeup.  Will it get rid of really dry spots?  I'm not sure, since I don't have any, but it relieves the temporary dryness you may feel after washing your face, and I'm a fan of that.
Pick it up at drugstores for about $20.