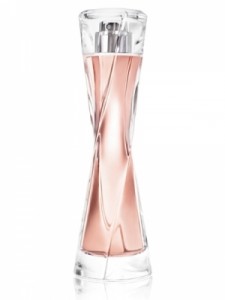 Lancome has brought out a flanker to its popular Hypnose fragrance this fall. Called Hypnose Senses, the main note for this scent is patchouli combined with the Osmanthus flower from China. It's a floral chypre scent that really warms up on the skin with a touch of honey.
I found that the original Hypnose had a touch of vetiver in it that I didn't like – something about it doesn't settle well with my skin, but this new Hypnose is much more digestible and though it's definitely a winter fragrance because of its heaviness, it's still easy to wear and reminds me of a warm fireplace.
There are also floral notes of rose in the scent, and the drydown has vanilla and tonka bean along with the honey and patchouli.
50ml retails for $70 and it's on all Lancome counters this August and is available on Lancome.ca and Shoppers Drug Mart right now.