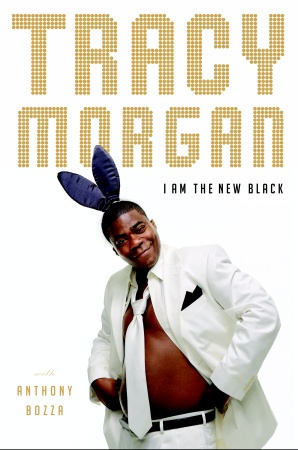 I just finished reading Tracy Morgan's biography "I Am The New Black" and it is hilarious!
The book talks about how Tracy Morgan rose to fame and how he ended up on 30 Rock. I really wanted to read the book because I love 30 Rock and I think that it's one of the smartest and funniest shows on television. Tracy Morgan's character, Tracy Jordan, is very funny and I had always wondered how much of it was based on his real life persona.
It turns out that quite a bit of the shananigans were based on things that Tracy had done in real life so that was interesting to find out.
The book strikes a good balance between telling us how Tracy made it to the top and some of the inside information on what it was like tobe super famous, including a great story about partying at Prince's house and watching Paris Hilton get told off by Damon Dash. Hilarious I tell you.
If you like Tracy as a comic, check this book out. It will make you appreciate and respect his talent even more.