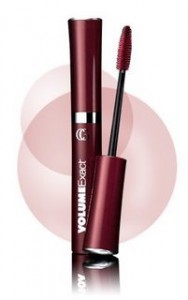 It's no secret that I love Cover Girl's Volume Exact Mascara. It's been my all-time favourite for 2 years in a row and is perfect for those of you who like a more dramatic lash look. Now, here's your chance to try the mascara out for yourself if you haven't already. I am giving away 20 Eye kits that are sure to help you look your very best. They will include the original Cover Girl Volume Exact Mascara along with a waterproof version. They will also include Cover Girl's Outlast Liner in Espresso and Onyx. I'm a fan of the liner too and it's the retractable kind which means that it doesn't need a sharpener and it lasts all day!
What do you have to do to win? Just enter and pray for luck!

Just a note that this contest is only open to residents of Canada.