Have you guys seen these brush cleaner mats on Instagram or Facebook?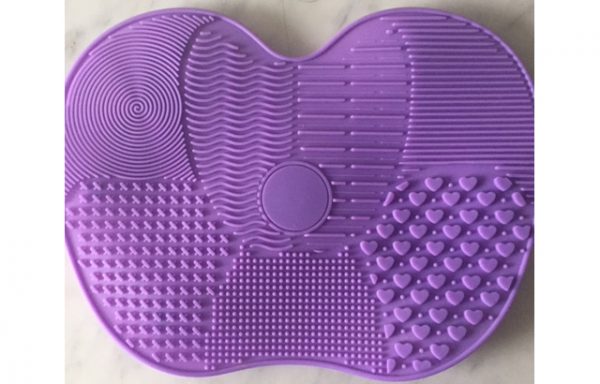 Well I have one now and it's amazing.  You basically put your soap right on the pad and swirl your wet brush on it dislodging any makeup.  You rinse your brush clean and you're good to go!
I've been using this for the past couple of weeks and I love it.  It's so easy to use – the large textured areas are for larger brushes and the smaller textured areas are for smaller brushes.  The lines are more for rinsing instead of getting all the gunk out, but I prefer to rinse clean with my fingertips just so I can make sure that my brush is really clean.
Short story: I love it and use it and it's not a total pain to store either because I just throw it into my drawer when it's dry.  And it dries pretty quick because it's silicone.
Get one – your brushes will thank you.