Just needed to repost my love for the Tangle Teezer brush.  After years of using this, I now know why I love this brush so much and why it works so well: it has bendy bristles which don't get caught in tangles.  Instead they kind of brush over the tangles and you go back to the tangles to get them out.  That means that there's less pulling because your brush isn't getting inadvertently getting caught in your tangles.  That means fewer crying kids.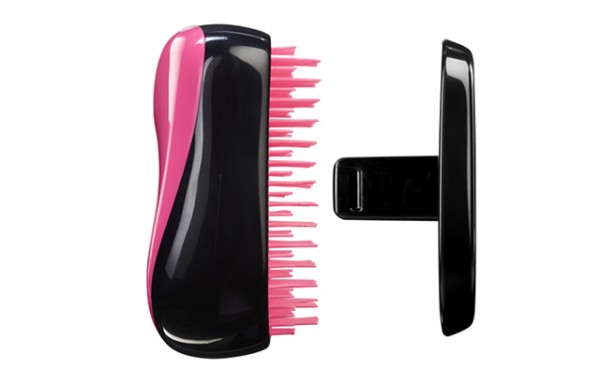 …and it is totally worth $25… especially if you have a kid with curly/tangled hair who doesn't like getting her hair brushed.
Three swipes of the Tangle Teezer and I'm totally done brushing her hair! You have no idea who much time that saves me in the morning. There's no whining, no fake crying, no running away and so no chasing. Our mornings are still challenging, but at least there's one element that's a bit smoother now, and I couldn't be happier.
Let's face it – I've spent more on a hair brush. I own my own boar bristle Mason Pearson (over $200), and spent close to $30 on the MoroccanOil round brush that I use right now. A $25 Tangle Teezer doesn't look fancy, and doesn't have any celebrity stylists behind it, but it's a genius product.